Placerville Acupuncture
& Functional Medicine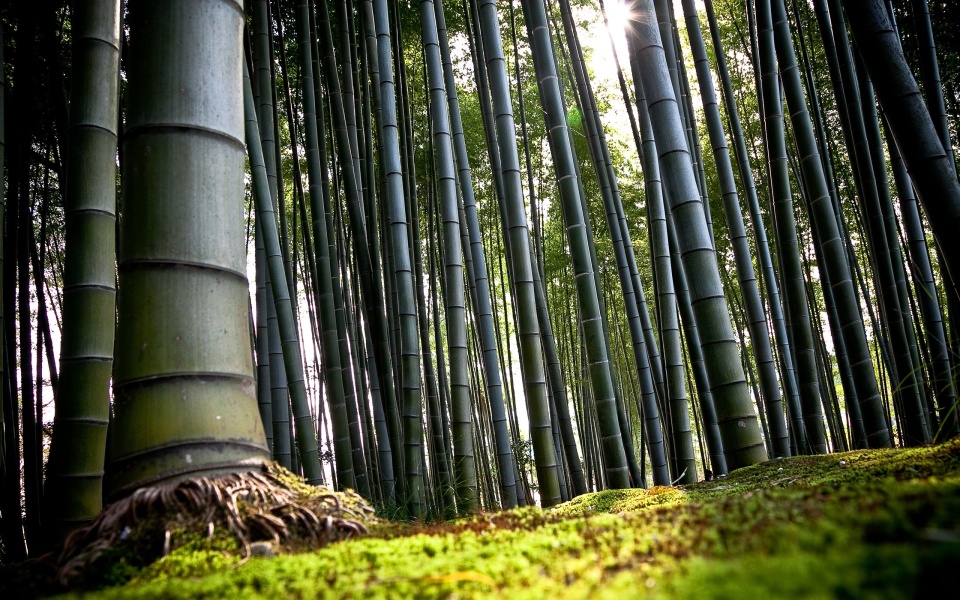 HERBS    ACUPUNCTURE    NUTRITION    HAIR ANALYSIS    MASSAGE
Holistic Medicine for the 21st Century
Welcome to the Placerville Acupuncture and Functional Medicine clinic of Alex Tuggle L.Ac.! I provide many holistic health services for you and your family's health needs. My treatments include Acupuncture therapy, Therapeutic massage, Chi Nei Tsang, Nutritional Balancing supplement programs, Hair mineral analysis lab testing and interpretation, Nutritional counseling, Medical Qigong and Guided Meditation as well as Chinese herbal medicine.
By combining both Western Biomedicine with Traditional Chinese Medicine, you get the benefits of both modern research along with the healing wisdom that has been around for centuries!
My holistic approach to healing tries to understand the underlying causes to your current health condition. There may be multiple factors that are working together to create a web of imbalances throughout your body. Your nervous system, digestion, liver function and Endocrine glands like your adrenals and thyroid all play important parts in keeping every cell in our body working normally. If any one of these organs become disrupted by inflammation or chronic stress, a domino-effect of multiple health problems and many different symptoms may be the result of just a few underlying weaknesses or toxicities.
I rely on ancient techniques, such as palpation, feeling the pulse and questioning, as well as modern lab-testing such as Hair Analysis, saliva-testing as well as other diagnostic procedures in order to find out what is really causing your health situation, and come up with an effective healing solution.
I specialize in treating the following health conditions:
CHRONIC FATIGUE SYNDROME
MENTAL HEALTH CONDITIONS
CHRONIC PAIN CONDITIONS
HEAD, NECK AND SPINE INJURIES
ADDICTION
HORMONAL BALANCING
NUTRITIONAL DEFICIENCIES
GUT HEALTH
DIET and NUTRITIONAL COUNSELING
NEUROTRANSMITTER BALANCING
I am a fully licensed and certified second generation acupuncturist, herbalist and functional medicine practitioner, practicing in California since 2008. I specialize in the holistic treatment of back pain, neck and spine injuries, Adrenal fatigue, Thyroid disorders, Autoimmune conditions, Stress-related conditions, Hormonal balancing, Liver support and Heavy Metal Detoxification programs.
Functional Medicine is a 21st century solution to our many different health problems, stemming from poor nutrition, too much stress in our lifestyle, excessive use of pain-killers and prescription drugs, and toxins and heavy metals that we are exposed to in our water, food, household supplies, and Industrial practices.
A Functional Medicine practitioner must have a broad understanding of the many different health stressors that could be forming a complicated web of symptoms and various pathologies that could be linked to your diet, your exercise routine, your exposure to environmental toxins and heavy metals, or your ability to stay relaxed during times of stress. Your ability to sleep and rest deeply each night as well as emotions and personal relationships may be causing some of the stress that is causing your body and minds to use up nutrients and hormonal precursors that can get depleted from too much stress.
My experience as a holistic health practitioner has given me insight into the way we adapt to stress and exposure to toxic metals and chemicals, and how I can provide you the nutritional and herbal support to rebuild your body's healing mechanisms in the brain, muscles, nerves, cardiovascular system, kidneys, adrenal glands, thyroid, and cellular metabolic functions.
By applying modern research and Biomedicine such as Hair Tissue Mineral Analysis and Functional Medicine along with Traditional Chinese Medicine, Herbs, Acupuncture, and Qigong Breathwork and Massage, you can get the best of both worlds and tap into your healing energy with multiple tools to help you along the way.
I use a holistic approach to medicine by applying Chinese Herbs, Acupuncture, Nutritional supplements and Dietary counseling in order to boost your body's digestion and gut health, to help you utilize the necessary nutrients your body needs to rebuild enzymes, internal organ tissues, immune cells, and endocrine hormones such as T3, T4, Cortisol, Progesterone, Testosterone, and many other vital components to your health and healing. Your digestion and metabolism of vitamins, amino acids, minerals and essential fatty acids will improve your body's endocrine gland functioning and improve the production of sex hormones, digestive enzymes, neurotransmitters, metal-binding proteins and stress hormones.
My training has been extensive in Orthomolecular nutrition, Hair analysis interpretation and Nutritional balancing, Qigong and meditation breathing practices, such as Internal Martial Arts, which helps me to facilitate the healing modalities of Shiatsu massage and Chi Nei Tsang abdominal massage. I use my intuitive hands to activate your "Bio-energy field" contained in your muscles, nervous system, and meridians that connect deeply through your body and internal organ pathways to help you let go of unreleased emotions and negative energy that can get trapped inside your various muscles and connective tissues.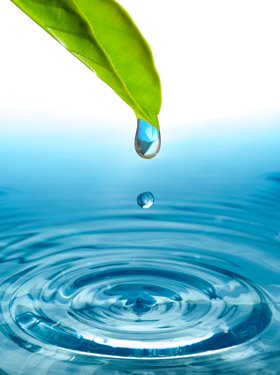 My holistic health clinic aims to serve your health needs with a variety of Holistic healing treatments. These treatments include:
HAIR ANALYSIS TESTING AND NUTRITIONAL BALANCING
What is Holistic Healing all about?
Our physical bodily health is deeply rooted in our mental and emotional well being.
Stress is a powerful force that can adversely effect both the body and mind. Mental or emotional stress can cause many biochemical reactions that create oxidative stress, mineral imbalances, and can lead to Adrenal gland fatigue and Chronic fatigue syndrome.
Many different toxic chemicals and toxic heavy metals are now polluting the environment we live in, and are contaminating our bodies, producing illnesses, lowered immune functionn and many various symptoms that Traditional Medicine is ill-equipped to handle. I provide a clear understanding of how these toxins effect your "Neuro-endocrine" system and physiology and give you a step-by-step treatment plan for addressing the underlying causes of your symptoms.
Holistic healing comes from finding your true natural state and living in harmony with yourself. I help many clients with Chronic fatigue syndrome with natural remedies such as Nutritional Balancing using Hair Mineral Analysis to help determine which minerals are out of balance inside your body, and supplementing with the right combination of vitamins, minerals and other natural supplements such as Chinese herbal medicine, Naturopathic medicine, and anti aging lifestyle counseling which includes Qigong, Meditation, and simple exercises that you can do in your own home.
By using Hair Mineral Analysis testing I am able to diagnose many endocrine imbalances and metabolic trends that can cause heavy metals to accumulate in your soft tissues, where a Blood test my not be able to detect them at all. This type of holistic medicine is often called Nutritional Balancing.
Without a good way to eliminate toxic heavy metals and resolve the stress of daily life, disease and discomfort can result. By identifying and eliminating the causative factors of stress by combining Nutrition, Chinese herbal medicine, Acupuncture, and Chi Nei Tsang I allow your body to return to its natural state of health, by REMOVING THE BLOCKAGES AND NOURISHING THE DEFICIENCIES.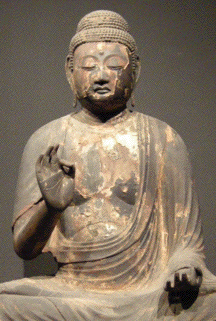 Click Here To Bookmark This Page




Providing Placerville holistic medicine and holistic health care treatments, acupuncture, liver detoxification, Chi nei tsang, trigger point massage in Placerville, Pleasant Valley, Somerset, El Dorado Hills, Cameron Park, Folsom, Pollock Pines, Shingle Springs, Camino, El Dorado County and East Sacramento Valley.
Placerville holistic health clinic offers multiple services to heal your aches and pains, such as deep tissue massage, Chi nei tsang abdominal massage, Chinese herbs, electro-stim acupuncture
Placerville Acupuncturist, Alex Tuggle of specializing in Chronic pain and Chronic fatigue syndrome disorders
Placerville acupuncture clinic Alex Tuggle L.ac. offers a variety of healing modalities for back pain, adrenal fatigue, insomnia, depression, anxiety El Dorado county acupuncture
Placerville Herbal medicine clinic of Alex Tuggle L.Ac in Placerville, providing Chinese herbal medicine, western herbs and adaptogenic herbs for treating all health conditions and illnesses.
Hair analysis can detect the activity of the Adrenal glands and heavy metal testing. Heavy metal cleanse are designed with ARL hair analysis.
Placerville Deep tissue massage specializing in trigger point, acupressure, Chi Nei Tsang, and Pain relief massage
Placerville Qigong exercises offered by Tai chi instructor Alex Tuggle L.Ac. Qi Gong exercises can help reduce back pain, provide chronic pain management, stress management, spiritual awareness,
Holistic healing rates of Acupuncture, Chinese herbs, Chinese medicine, Hair analysis rate
Natural cures for insomnia treatment such as acupuncture, supplements, exercises plus other insomnia remedies and insomnia tips
How does stress affect health? Stress increases our fight or flight stress response, our sensitivity to pain, and contributes to most internal diseases. Ways to deal with stress relaxation techniques
Addiction treatments for overcoming alcohol and drug addiction rehab treatment, including Neurotransmitter balancing, Nutritional therapy, Detoxification, meditation, Stress reduction treats the cause
Adrenal fatigue symptoms include depression, hypoglycemia, weakness, low libido adrenal fatigue treatment includes diet, supplements, herbs, rest. Adrenal fatigue chronic fatigue, hypoglycemia,
Copper toxicity is one of the most common heavy metal toxicity conditions. Copper toxicity symptoms can range from acne, skin disorders, insomnia, anxiety, depression, headaches, ADD, schizophrenia.
Mercury toxicity is a very common medical condition affecting a large number of people. Symptoms of Mercury poisoning include neurological disorders including Autism, Alzheimer's, ADD, Asperger's
Autism treatment includes lab testing and diagnosing the multiple autism causes in order to select the most effective biomedical treatment for Autism
Post Traumatic Stress Disorder can keep you locked in a permanent state of agitation, pain, muscle cramping, fear and anxiety, giving rise to insomnia, indigestion, heart disease and other syndromes.
Nutrition Health Articles and free diet programs with a healthy diet plan, article on nutrition with facts about hypoglycemia diet, candida diet, fatigue, slow oxidizer, Adrenal fatigue
Nutritional Balancing supplements for adrenal fatigue, slow metabolism supplements encourage the body to release toxic heavy metals and recover from adrenal burnout
Individual thyroid diet guidelines for your specific metabolic rate or oxidation rate. Your thyroid determines the rate at which food is converted into energy. We call this your oxidation rate...
Glutathione and N-Acetyl Cysteine are both sulfur amino acids and antioxidants that can be derived from N-acetyl cysteine amino acid supplements
Health nutritional supplements vitamin supplements for healing with natural medicine include vitamins, minerals, amino acids, chinese herbs, detoxification products, and more to promote energy
Detoxification supplement online resource for choosing the right supplements for natural body detoxification Liver detox mercury detox of environmental pollution uses glutathione
Vitamin b6 benefits and sources of Vitamin B6 include Red meat, organ meats such as liver and also clams. What does vitamin b6 do ? B6 helps with detoxification of heavy metals, pesticides, estrogen
Stay up to date on exercises, diet and nutrition, herbal remedies, and many other simple home remedies for back pain, chronic pain management, insomnia, addiction, stress relief techniques, and more.
Taoism is the study of the fundamental principles found in nature. These principles are divided into Yin and Yang...
Exercises for back pain exercise diagrams can help in the treatment of back pain and chronic pain management. These ancient Chinese exercises are an effective way to recover from chronic back pain...
Awakening Spiritual Awareness exercise is a simple exercise that works quickly at opening the Third eye for improved memory, focus, and spiritual awareness.
Disclaimer regarding the information contained here on Holistic Back Relief website
Hollywood pain relief acupuncture clinic offers multiple services to heal your aches and pains, such as deep tissue massage, Chi nei tsang abdominal massage, Chinese herbs, electro-stim acupuncture
Liver detoxification requires a holistic and science based approach such as nutritional balancing, liver detoxication herbs and other natural liver cleansing practices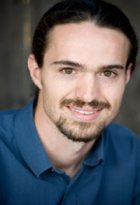 ALEX TUGGLE L.Ac.
M.S.T.C.M
(530) 409-9612
info@goldenwellnesscenter.com
Golden Wellness Center
245 Placerville Dr.
Placerville, CA 95667

TESTIMONIALS
" I truly consider this the best massage of my life, I left feeling not only relaxed and rejuvenated, but also as if I had worked with a physical therapist, acupuncturist, and masseuse all in one. "


"Alex combined deep tissue with acupressure and he really worked out a lot of the tension I had built up in my body.
My final thoughts: if you are looking for an amazing massage that offers you a chance to reconnect with your body and work on tension release, this is the place for you. I have found no better and I don't think I could. Go!"
- JZ of Oakland, CA



"I couldn't have hoped for more rapid recovery. Alex is holistic, and his treatment works on many levels.
"My pain is reduced to a fraction of what it was, I'm much happier, and I have been unlocking parts of my life I didn't expect: my dreams are more rapidly resolving, the vast reduction of PTSD makes meditation and socializing so much more rewarding, I'm getting my life back."
- Oliver of Berkeley, CA
" I have never had a massage that thorough. He found all my pressure points and relaxed them with a very gentle, therapeutic approach. I am hooked and telling all of my friends about him. I will find the money to see him at least once a month. I am hooked."

- Alesia M. - Oakland, CA
" The best massage that I have ever had. Alex is a master, as well as a caring human being. "

Chrisitina A. - Copperopolis, CA
" Alex is extremely diligent and takes great care in really understanding his clients before prescribing an action plan. He is an expert in nutrition and supplementation who really cares about the well being of his clients. I will definitely continue to work with Alex. "

- Pete P., Chicago, IL
" Alex has been treating me for a couple of years now using hair mineral analysis, nutritional balancing, acupuncture and herbs. I have seen great results working with Alex! My allergies are almost 100% gone, and I feel the healthier now than I ever have as an adult. Alex is extremely knowledgeable and patient, and willing to explain everything that he is doing to treat me so I feel comfortable and empowered.

- Lorien HW, Palo Alto, CA
" Alex has done wonders since I have been receiving services from him this past year and is by far the best acupuncturist and primary health care provider I have ever come across!
" I originally came to Alex to perform a hair analysis test as I was constantly feeling exhausted and I had visited many doctors throughout the past few years where I didn't feel as though I was getting the answers I needed. When my hair analysis results came back I was shocked, Alex walked step by step through my results helping me to understand how my adrenals are functioning and the level of heavy metals in my system amongst various other findings - adrenal exhaustion and thyroid problems is what was causing the imbalance in my body, It was extremely insightful to learn how my body was currently functioning and ways in which I could get back to a healthy stage without taking drugs that had negative side effects. "

- Michaela W., San Francisco, CA
"Alex's combination of knowledge about Chinese medicine mixed with his knowledge of modern/ western medicine. He could explain concepts of complementary medicines in modern medical terms. I prefer to understand thoroughly what or why the treatments are working. And, the work was all very helpful. I ended up trying a hair analysis as well, which provided a lot of helpful information that unlocked some root causes that led to where I feel so much more balanced now and able to get back in balance on my own if things go array because I understand what's going on."

- Christie O., San Francisco, CA
"I have chronic back pain, and have had this for the past 4 years. Alex Tuggle has been one of the acupuncturists who have been able to achieve some pain relief for me.
"Alex approached my case unlike anyone else I had seen, and he used different acupuncture points. He is someone willing to try new things, take different approaches on the treatment, and uses enough, but not too much force.
"I highly recommend Alex Tuggle for anyone, especially if they have experienced or have pain."
- Sarryh H. from Los Angeles, CA
"Alex is an amazing acupuncturist. His treatments are gentle yet effective. I have seen many different practitioners including acupuncturists, chiropractors, rolfers, and physical therapists.
Alex's treatments consistently gave me lasting relief from chronic pain due to an old car accident. This was unique because often treatments have only a temporary (a few hours) effect and I do not feel that they address the underlying muscular and emotional issues that Alex was able to resolve. I only wish that he still was in Los Angeles so that I could keep seeing him! His treatments truly address mind, body and spirit."
- Ashley B. from Los Angeles, CA
"I strongly recommend the services of Alex Tuggle, nutritionist extraordinaire. He uses Analytical Research Labs for hair analysis and can recommend a very effective (if somewhat plodding) nutritional balancing program.
"He also answers any number of ridiculous questions through both email and phone. Simply getting a hair test and trying to make sense of it yourself is unlikely to get you anywhere, but with some practical guidance, you can really take a step toward feeling better."

" OMG!!! This man is a miracle! He works exactly where your tension spots are and releases all the stress and bad chi!!! amazing!! LOVE LOVE LOVE....I have major back issues and my entire body is always sore because of my regular workouts and long work hours. "

N.G. - Sunnyvale, CA
" I knew from the first session that Alex really cares about his patients and wants to see them reach their healthy state, I have never had any health care provider take the time that Alex did to answer all of my questions and be there via email or phone if I needed to follow up after our initial consultation. I have been incorporating a herbal daily regime and including acupuncture and I have experienced positive changes even after Alex told me it could take up to two years for my body to get back to a full healthy stage. Not only do I receive acupuncture during each visit, I also have a follow up discussion with Alex to express any concerns and my progress. Alex is very warming, welcoming and is very educated, he has given me various exercise techniques to help with my symptoms along with been a therapist by helping me open up about the problems I have faced in life and how to best handle them so they do not haunt my body long term."

- Michaela W. San Francisco, CA
" Words can not express how awesome the massage was that I received at the Golden Wellness Center. I am truly relaxed and ready to take on the world. Alex was able to release the tension that I had within my body, he even found some spots that I did not know that I even had. "


- Jabez J. Oakland, CA
" Alex is an exceptional professional who I would not hesitate to recommend for nutritional balancing, lifestyle counseling, meditations and wellness endeavors. "

- Keerthy S. Sacramento, CA
" Alex is thoroughly knowledgeable in all aspects of Chinese medicine, from expert diagnosis to acupunture needle work. He has a very strong knowledge of nutrition and herbs. He is well versed on all the reputable providers of herbs. He also keeps a fresh stock of herbs for individualized treatments. I also had hair analysis with Alex and found the analysis and the prescribed herbs, minerals and vitamins to be very therapeutic to the healing from my illnesses. Alex also recommended exercises to improve my health and well being. I totally recommend him. "

- Tom M. Berkeley, CA