Placerville Acupuncture & Holistic Medicine
HERBS    ACUPUNCTURE    NUTRITION    HAIR ANALYSIS    MASSAGE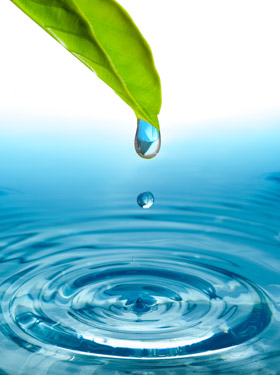 Holistic Medicine for the 21st Century
Placerville acupuncture clinic of Alex Tuggle L.Ac. provides many holistic health care options for you and your family's well being. I provide holistic treatments that include Acupuncture therapy, therapeutic massage, Nutritional Balancing programs using Hair analysis lab testing, Dietary counseling, lifestyle counseling and Chinese herbal medicine.
My natural treatments are especially well suited for the following types of health conditions:
CHRONIC FATIGUE SYNDROME
MENTAL HEALTH CONDITIONS
CHRONIC PAIN
HEAD AND NECK INJURIES
ADDICTION TREATMENTS
HORMONAL BALANCING
NUTRITIONAL DEFICIENCIES
GUT PATHOLOGIES
DIET and NUTRITIONAL COUNSELING
NEUROTRANSMITTER BALANCING

I am a fully licensed and certified second generation acupuncturist, herbalist and nutritional counselor and I have been in practice in California since 2008. I specialize in the holistic treatment of back pain, neck injuries, Chronic fatigue, stress-related conditions, hormonal balancing, Liver cleansing and Heavy Metal Detoxification.

Holistic Medicine in this modern 21st century must include a comprehensive and broad understanding of the many different health stressors that are combining at the same time, forming a complicated web of symptoms and various pathologies that could be linked to your diet, your exercise routine, your exposure to environmental toxins and toxic heavy metals, and also your body's ability to relax during times of stress. This may be your ability to sleep and rest deeply each night. Emotions and personal relationships can also cause a breakdown in the way our body is functioning, and may be causing some of the stress that is causing our body's and minds to become separated from each other, leading to a sense of disconnectedness and dis-ease.

My experience as a holistic healer has led me to rely on certain diagnostic testing such as hair mineral analysis, Hara massage and palpation, along with other Natural Treatments which include Traditional Chinese Medicine questioning, pulse taking, palpation, and tongue diagnosis.

I use holistic medicine such as Chinese Herbs, Acupuncture, Diet supplements and Dietary counseling in order to help your body digest and utilize the necessary nutrients for your body's health and healing needs. Your digestion and metabolism of vitamins, amino acids, minerals and essential fatty acids will improve your body's vital endocrine gland functioning and improve the production of sex hormones, digestive enzymes, neurotransmitters, metal-transport proteins and stress hormones.

Vitamins as well as minerals activate the enzymes that can turn your metabolic pathways back on. My holistic healing approach will always try to find the best way for your specific body to become more balanced and full of vitality by providing specially formulated Nutritional Detox programs, Postural and structural realignment trigger-point Massage, Chi nei tsang (Emotional and Gut healing), Acupuncture (Meridian mapping and 5 element), Organic Chinese Herbs and supplements, and Nutritional Balancing Anti aging programs. I also offer private lessons in Qigong and Taichi forms to help you find a deeper sense of inner peace and healing wisdom through moving meditation and Deep breathing and visualization techniques.

My training has been extensive in Orthomolecular nutrition, Hair analysis interpretation and Nutritional balancing, Qigong and meditation breathing practices, such as Internal Martial Arts, which helps me to facilitate the healing modalities of Shiatsu massage and Chi Nei Tsang abdominal massage. I allow my intuitive listening hands to activate your "Bio-energy field" contained in your muscles, nervous system, and meridians that connect deeply through your body and internal organ pathways to help you let go of unreleased emotions and negative energy that can get trapped inside your various muscles and connective tissues.




My holistic health clinic aims to serve your health needs with a variety of treatment strategies. These treatments include:
What is Holistic Healing all about?
Our physical bodily health is deeply rooted in our mental and emotional well being.
Stress is a powerful force that can adversely effect both the body and mind. Mental or emotional stress can cause many biochemical reactions that create oxidative stress, mineral imbalances, and can lead to Adrenal gland fatigue and Chronic fatigue syndrome.
Many different toxic chemicals and toxic heavy metals are now polluting the environment we live in, and are contaminating our bodies, producing illnesses, lowered immune functionn and many various symptoms that Traditional Medicine is ill-equipped to handle. I provide a clear understanding of how these toxins effect your "Neuro-endocrine" system and physiology and give you a step-by-step treatment plan for addressing the underlying causes of your symptoms.
Holistic healing comes from finding your true natural state and living in harmony with yourself. I help many clients with Chronic fatigue syndrome with natural remedies such as Nutritional Balancing using Hair Mineral Analysis to help determine which minerals are out of balance inside your body, and supplementing with the right combination of vitamins, minerals and other natural supplements such as Chinese herbal medicine, Naturopathic medicine, and anti aging lifestyle counseling which includes Qigong, Meditation, and simple exercises that you can do in your own home.
By using Hair Mineral Analysis testing I am able to diagnose many endocrine imbalances and metabolic trends that can cause heavy metals to accumulate in your soft tissues, where a Blood test my not be able to detect them at all. This type of holistic medicine is often called Nutritional Balancing.
Without a good way to eliminate toxic heavy metals and resolve the stress of daily life, disease and discomfort can result. By identifying and eliminating the causative factors of stress by combining Nutrition, Chinese herbal medicine, Acupuncture, and Chi Nei Tsang I allow your body to return to its natural state of health, by REMOVING THE BLOCKAGES AND NOURISHING THE DEFICIENCIES.
Click Here To Bookmark This Page

Providing Holistic medicine and holistic health care treatments, acupuncture, liver detoxification, Chi nei tsang, trigger point massage in Placerville, Pleasant Valley, Somerset, El Dorado Hills, Cameron Park, Folsom, Pollock Pines, Shingle Springs, Camino, El Dorado County and East Sacramento Valley.
Hollywood pain relief acupuncture clinic offers multiple services to heal your aches and pains, such as deep tissue massage, Chi nei tsang abdominal massage, Chinese herbs, electro-stim acupuncture
Hollywood Acupuncturist, Alex Tuggle of specializing in Chronic pain and Chronic fatigue syndrome disorders
Hollywood acupuncture clinic Alex Tuggle L.ac. offers a variety of healing modalities for back pain, adrenal fatigue, insomnia, depression, anxiety in Hollywood and Los Angeles
Placerville Herbal medicine clinic of Alex Tuggle L.Ac in Placerville, providing Chinese herbal medicine, western herbs and adaptogenic herbs for treating all health conditions and illnesses.
Hair analysis can detect the activity of the Adrenal glands and assess the body's ability to detoxify heavy metals. Fast or Slow metabolic rates are diagnosed with ARL hair analysis
Massage Hollywood clinic specializes in trigger point, acupressure, Chi Nei Tsang, and Pain relief massage
Qi Gong lessons Hollywood Taichi classes being offered weekly by Alex Tuggle L.Ac. Qi Gong exercises can help reduce back pain, provide chronic pain management, stress management, spiritual awareness,
Holistic healing rates of Acupuncture, Chinese herbs, Chinese medicine, Hair analysis rate
Natural cures for insomnia treatment such as acupuncture, supplements, exercises plus other insomnia remedies and insomnia tips
How does stress affect health? Stress increases our fight or flight stress response, our sensitivity to pain, and contributes to most internal diseases. Ways to deal with stress relaxation techniques
Addiction treatment for overcoming alcohol and drug addiction treatments, including Neurotransmitter balancing, Nutritional therapy, Detoxification, meditation, Stress reduction treats the cause
Adrenal fatigue treatment includes diet, supplements, herbs, rest. Adrenal fatigue symptoms include chronic fatigue, hypoglycemia, anxiety, depression.
Copper toxicity is one of the most common heavy metal toxicity conditions. Copper toxicity symptoms can range from acne, skin disorders, insomnia, anxiety, depression, headaches, ADD, schizophrenia.
Mercury toxicity is a very common medical condition affecting a large number of people. Symptoms of Mercury poisoning include neurological disorders including Autism, Alzheimer's, ADD, Asperger's
Post Traumatic Stress Disorder can keep you locked in a permanent state of agitation, pain, muscle cramping, fear and anxiety, giving rise to insomnia, indigestion, heart disease and other syndromes.
Nutrition Health Articles and free diet programs with a healthy diet plan, article on nutrition with facts about hypoglycemia diet, candida diet, fatigue, slow oxidizer, Adrenal fatigue
Nutritional Balancing supplements for adrenal fatigue, slow metabolism supplements encourage the body to release toxic heavy metals and recover from adrenal burnout
Individual thyroid diet guidelines for your specific metabolic rate or oxidation rate. Your thyroid determines the rate at which food is converted into energy. We call this your oxidation rate...
Glutathione and N-Acetyl Cysteine are both sulfur amino acids and antioxidants that can be derived from N-acetyl cysteine amino acid supplements
Health nutritional supplements vitamin supplements for healing with natural medicine include vitamins, minerals, amino acids, chinese herbs, detoxification products, and more to promote energy
Detoxification supplement online resource for choosing the right supplements for natural body detoxification Liver detox mercury detox of environmental pollution uses glutathione
Vitamin b6 benefits and sources of Vitamin B6 include Red meat, organ meats such as liver and also clams. What does vitamin b6 do ? B6 helps with detoxification of heavy metals, pesticides, estrogen
Stay up to date on exercises, diet and nutrition, herbal remedies, and many other simple home remedies for back pain, chronic pain management, insomnia, addiction, stress relief techniques, and more.
Taoism is the study of the fundamental principles found in nature. These principles are divided into Yin and Yang...
Exercises for back pain exercise diagrams can help in the treatment of back pain and chronic pain management. These ancient Chinese exercises are an effective way to recover from chronic back pain...
Awakening Spiritual Awareness exercise is a simple exercise that works quickly at opening the Third eye for improved memory, focus, and spiritual awareness.
Disclaimer regarding the information contained here on Holistic Back Relief website
Hollywood pain relief acupuncture clinic offers multiple services to heal your aches and pains, such as deep tissue massage, Chi nei tsang abdominal massage, Chinese herbs, electro-stim acupuncture
Autism treatment includes lab testing and diagnosing the multiple autism causes in order to select the most effective biomedical treatment for Autism
Liver detoxification requires a holistic and science based approach such as nutritional balancing, liver detoxication herbs and other natural liver cleansing practices