Alameda 's Acupuncture and Wellness Center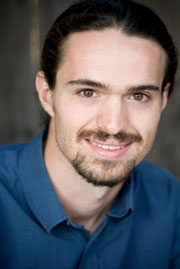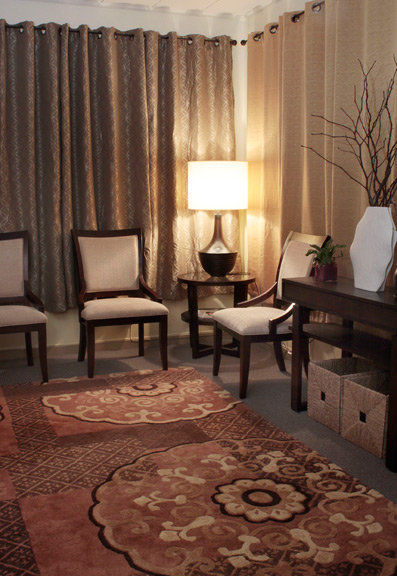 CONTACT ACUPUNCTURE   HAIR ANALYSIS    MASSAGE
The Golden Wellness Center specializes in getting to the root of your health condition. By having a thorough intake and medical history process, as well as using lab testing, our diagnosis comes first, and then we formulate an appropriate treatment plan.
We pride ourselves in giving the most quality care in every aspect of our multi-disciplinary approach, whether it is massage, acupuncture, Nutritional Balancing, or Chinese herbal treatment, our goal is to make you well, and we give the extra effort required if that is what it takes to really treat what is causing your illness or condition.
We have training and vast experience in treating a wide variety of health issues and medical conditions. Our main specialties include the treatment of:
CHRONIC PAIN
HEAD AND NECK INJURIES
ADRENAL FATIGUE OR BURNOUT
WOMEN'S HEALTH ISSUES AND FERTILITY
STRESS RELATED ISSUES
NUTRITIONAL COUNSELING
HEAVY METAL DETOXIFICATION
THYROID DISORDERS
NEUROTRANSMITTER BALANCING



The Golden Wellness Center in Alameda provides multiple healing strategies to treat both your symptoms and also the root or underlying cause of your health condition. These treatments include:
What is health all about?
Our physical health is deeply connected to our mental and emotional well being. Golden Wellness Center strives to provide a serene and peaceful environment where your mind can relax and the body can heal more deeply.
Stress is a powerful force that can adversely effect both the body and mind. Mental or emotional stress can cause many biochemical reactions that create oxidative stress, mineral imbalances, and can lead to adrenal fatigue and nervous system disorders.
Many different toxic chemicals and toxic heavy metals are now polluting the environment we live in, and are contaminating our bodies, producing illnesses, lowered immune functionn and many various symptoms that Traditional Medicine is ill-equipped to handle. I provide a clear understanding of how these toxins effect your "Neuro-endocrine" system and physiology and give you a step-by-step treatment plan for addressing the underlying causes of your symptoms.
Our Alameda and Bay area Holistic health clinic comes equipped with a Far-infra red sauna. We carry a a diverse supply of professional grade Nutritional supplements and Chinese herbal formulas along with a full Raw herbal pharmacy to meet all of your health needs. We also provide Deep tissue massage, abdominal massage, Acupuncture and Energy healing to stabilize your nervous system and bring energy into your meridians.
By using Hair Mineral Analysis testing I am able to diagnose many endocrine imbalances and metabolic trends that can cause heavy metals to accumulate in your soft tissues, where blood test my not be able to detect them at all.
Without a good way to eliminate toxic heavy metals and resolve the stress of daily life, disease and discomfort can result. By identifying and eliminating the causative factors of stress by combining Nutrition, Herbal medicine, Acupuncture, and Massage therapy we can effectively treat a wide variety of health conditions.
Pain conditions and other health issues we specialize in:
Sciatica
Low back pain
Stiff neck and shoulders
Acute injuries and sprains
Arthritis and joint pain
Headaches and migraines
Abdominal pain
Menstrual cramps
Chronic fatigue and Adrenal Burnout
Anxiety and Depression
PTSD (post traumatic stress disorder)
Each Acupuncture or Massage treatment is custom-tailored to your individual needs at the time of your appointment. Your body may change and so your symptoms may vary between each treatment, which is why we do a thorough intake with each Acupuncture or Massage treatment, giving you the most effective results.
The treatment plan that I give to my acupuncture patients in Alameda is to help resolve their underlying root cause of their symptoms or illness by administering holistic therapies such as:
I emphasize the use of Nutrition and diet, exercises, and meditation as a way for my patients to gain control and become an active participant in their own healing process.
Is Acupuncture safe?
I use high quality single-use, disposable acupuncture needles and I take great care to ensure the highest degree of comfort in each of my patients so that they enjoy a relaxing as well as effective treatment each time they make a visit.
Relaxing the Mind
One of the most effective ways that we can recover from pain, injury and other internal diseases and neurological conditions, is to help get our mind to relax. By relaxing the mind, the body is more capable of healing itself naturally. When we remain stuck in our "fight-or-flight" or "sympathetic nervous system" type of stress response, our pain sensations will become heightened due to the pain inducing effects of adrenaline. This "fight-or-flight" stress response may be due to overwork, negative emotions, staying busy, crowded city streets, improper diet, environmental toxins, stimulants such as sugar or caffeine, or even the stress of being in pain can cause a "fight-or-flight" stress response in our adrenals.
Over-stimulation of the Sympathetic Branch of the Autonomous Nervous System causes the following:
Increased Heart rate

Raised blood pressure

Disturbed sleep

Weakened digestion

Increased pain sensations

Chronic fatigue

Headaches

Weakened immune system

Feelings of Anxiety and uneasiness
This "sympathetic dominant" reaction to stress will over-stimulate the Adrenal glands to produce excess amounts of hormones such as epinephrine, norepinephrine, aldosterone, and cortisol to power this "fight-or-flight" reaction. After years of this increased demand on the Adrenal glands due to stress or overwork without enough rest, our Adrenals become fatigued from being constantly stimulated and will be unable to support many of our body's energy requirements.
When the Adrenals become fatigued, chronic illness, chronic fatigue and chronic pain will become much more difficult to cure. The body is so tired, however the mind cannot settle down. If you experience lower back aches or pain, this may be due to adrenal fatigue from too much work or the use of too many stimulants such as caffeine or sugar.
When we become stuck in this double-bind of being mentally over-stimulated, creating the drive to do so many things, meanwhile the body desperately needs to rest but is unable to do so because of having too many tasks, thoughts, worries, and other forms of mental or physical activity or stimulation, we may need assistance through acupuncture, massage, nutritional supplements or Chinese herbs to support the adrenals and guide us to relax and rest more deeply.
Anxiety is one of the main reasons people try Acupuncture and holistic medicine.
I use a combination of healing methods to relax the nervous system into the "Para-sympathetic nervous system" which is the "Rest-and-digest" portion of our nervous system. These include Acupuncture, Hara Abdominal Massage, Medical Qigong, and Foot Reflexology. I also prescribe and administer dietary supplements,Chinese herbal formulas, along with dietary recommendations, meditations and special exercises that can help reduce your symptoms and speed up your healing process.
How many treatments do I need?
I tend to recommend a course of 4 to 8 Acupuncture treatments, once per week to most of the patients who receive acupuncture in Alameda. Those who have more chronic health conditions may require additional treatments and Nutritional counseling, dietary supplements and Chinese herbal therapy.
Why am I in pain?
The human body has a very intelligent system built in to heal itself. When we feel pain, that is the body signaling to the brain that there is an imbalance of some kind in that area. The central nervous system then responds by sending healing agents to the site of trauma or disharmony.
However, many of us tense up when we feel pain, causing our muscles to contract and our blood vessels to constrict, reducing the ability of our body to heal naturally.
Many times back pain is due to muscles that have gotten so stiff and tight that they start to squeeze and pinch the nerves. All that is necessary in order to provide quick back pain relief is to relax those muscles that are in spasm.
Many of us have other underlying factors contributing to our pain condition, such as stress, repetitive straining motions, poor posture, weak musculature, nutritional imbalances, and an inability to relax our nervous system out of the 'fight or flight' sympathetic nervous system, and into the 'rest and relax' parasympathetic nervous system.
In order to relax the body, you must also relax the mind. That is why several various different therapies are used here at Golden Wellness Center Acupuncture and Massage clinic in Alameda, to target the various different aspects of your health condition.
If you have been in constant pain for a prolonged period of time, than you will be in a stress response because pain is very stressful and agitating to our nervous system. We must stop the pain sensations in order to relax the nervous system but then we also have to calm the mind order to keep the pain from returning.
What causes Back Pain?
Back pain can be due to a variety of causes including traumatic injury, whiplash, repetitive muscle strain, scoliosis, adrenal burnout, kidney disease, post-traumatic stress syndrome and many more.

Mind-Body consciousness and slowing down the breath and nervous system, from the 'fight or flight' sympathetic nervous system, to the 'rest and relaxation' para-sympathetic nervous system, is the key to healing from physical and psycho-emotional traumas which are common causes of back pain, thus ending the cyclical pattern of stress responses that keep us locked in a habitual state of pain, fatigue and "PANIC"!

Aches and pains are the body's way of communicating to our brain that there is an imbalance of some kind that requires our attention. If we try to just cut out that one diseased part with surgery or numb the pain receptors with drugs, that imbalance will remain and the pain will return so that you need a higher dose of pain medication and yet another surgery. All of these treatments will fail unless the root cause of the pain is actually cured or returned to a state of balance. Chinese herbs, acupuncture, diet, and specialized exercises can truly heal the underlying mechanisms which are causing our discomfort.

Usually this Root cause includes a chronic stress response pattern that agitates the nervous system, upsets our body chemistry and weakens our adrenal glands, giving rise to many other internal medical disorders other than just pain.

Our bodies store every stress response like a memory bank. These stress responses are our body's natural instinct to guard and tense, preparing us for fleeing or fighting some perceived threat to our safety. In our modern world however, many of us feel threatened in some way frequently enough and for so many years that our minds and bodies have a difficult time relaxing and stopping our "panic mode".

Our minds remain stimulated, causing our muscles and ligaments to become tense and spasm, pinching a nerve and pulling our skeletal frame out of proper alignment. After a while, this over-stimulation and agitation will wear down our Adrenal gland stress response, giving rise to chronic fatigue, anxiety, insomnia, digestive disorders, menstrual dysfunction, and compromised immunity. We need to stop this cycle and help the mind find peace so that the body can heal itself, naturally.
Click Here To Bookmark This Page

Golden Wellness Center - 1314 High St. suite 1 Alameda, CA 94501 -
ph. (510) 926-1902 info@goldenwellnesscenter.com
Providing acupuncture in Alameda, East Bay, Oakland Alameda 94501, 94705, 94602
Alameda acupuncture clinic Golden Wellness Center offers a variety of healing modalities for back pain, adrenal fatigue, insomnia, depression, anxiety in Alameda and San Francisco, CA
Alameda herbalist Alex Tuggle L.Ac. combines chinese herbs and nutritional supplements. I use high quality and lab tested Chinese herbs for pain, insomnia, anxiety, chronic fatigue, colds
Acupuncture Bay area acupuncturist and also practicing acupuncture in Alameda specializing in adrenal fatigue, depression, anxiety, back pain, physical trauma
Hair analysis can detect the activity of the Adrenal glands and assess the body's ability to detoxify heavy metals. Fast or Slow metabolic rates are diagnosed with ARL hair analysis
Massage Alameda clinic. Deep Tissue massage Alameda tuina therapy techniques include Trigger point massage for low back pain, foot reflexology, abdominal massage
Alameda massage therapist April Hairell CMT specializing in Deep Tissue, Shiatsu, Trigger point massage, acupressure, myofascial release, Prenatal massage, and Swedish massage for therapeutic massage
Qi Gong Bay area classes Taichi classes being offered weekly by Alex Tuggle L.Ac. Qi Gong exercises can help reduce back pain, provide chronic pain management, stress management, spiritual awareness,
Alameda Acupuncturist Alex Tuggle of Golden Wellness Center located in Alameda, CA 94501 specializing in back pain and chronic fatigue syndrome disorders
Health nutritional supplements vitamin supplements for healing with natural medicine include vitamins, minerals, amino acids, chinese herbs, detoxification products, and more to promote energy
We offer a variety of clinically proven treatment modalities for the relief of pain, anxiety, stress, insomnia, digestive disorders, and many more...
Natural cures for insomnia treatment such as acupuncture, supplements, exercises plus other insomnia remedies and insomnia tips
How does stress affect health? Stress increases our fight or flight stress response, our sensitivity to pain, and contributes to most internal diseases. Ways to deal with stress relaxation techniques
San Francisco Addiction treatment clinic uses holistic treatments and nutritional therapy to cure the underlying causes of addiction including acupuncture, nutritional therapy, adrenal support
Adrenal fatigue treatment includes diet, supplements, herbs, rest. Adrenal fatigue symptoms include chronic fatigue, hypoglycemia, anxiety, depression.
Copper toxicity is one of the most common heavy metal toxicity conditions. Copper toxicity symptoms can range from acne, skin disorders, insomnia, anxiety, depression, headaches, ADD, schizophrenia.
Mercury toxicity is a very common medical condition affecting a large number of people. Symptoms of Mercury poisoning include neurological disorders including Autism, Alzheimer's, ADD, Asperger's
Insomnia and treatments include natural remedies for insomnia such as herbal remedies for insomnia, herbs, magnesium insomnia, amino acids, melatonin, tryptophan and Chinese herbs insomnia
Post Traumatic Stress Disorder can keep you locked in a permanent state of agitation, pain, muscle cramping, fear and anxiety, giving rise to insomnia, indigestion, heart disease and other syndromes.
Insomnia causes include insomnia and menopause, norepinephrine and catecholamine production in the brain, with too little melatonin. Cures for insomnia include 5 htp treatment for insomnia
Nutrition Health Articles and free diet plans with information and facts about diet programs that treat hypoglycemia, candida, fatigue, slow oxidizer, Adrenal exhaustion, Diabetes, Copper toxicity
Nutritional Balancing supplements for adrenal fatigue, slow metabolism supplements encourage the body to release toxic heavy metals and recover from adrenal burnout
Individual thyroid diet guidelines for your specific metabolic rate or oxidation rate. Your thyroid determines the rate at which food is converted into energy. We call this your oxidation rate...
Glutathione and N-Acetyl Cysteine are both sulfur amino acids and antioxidants that can be derived from N-acetyl cysteine amino acid supplements
Vitamin b6 benefits and sources of Vitamin B6 include Red meat, organ meats such as liver and also clams. What does vitamin b6 do ? B6 helps with detoxification of heavy metals, pesticides, estrogen
Stay up to date on exercises, diet and nutrition, herbal remedies, and many other simple home remedies for back pain, chronic pain management, insomnia, addiction, stress relief techniques, and more.
Taoism is the study of the fundamental principles found in nature. These principles are divided into Yin and Yang...
Exercises for back pain exercise diagrams can help in the treatment of back pain and chronic pain management. These ancient Chinese exercises are an effective way to recover from chronic back pain...
Awakening Spiritual Awareness exercise is a simple exercise that works quickly at opening the Third eye for improved memory, focus, and spiritual awareness.
Disclaimer regarding the information contained here on Holistic Back Relief website
acupuncture alameda Golden Wellness Center specializes in acupuncture, massage, chinese herbs, heavy metal detoxification and nutritional counseling
Liver Detoxification of heavy metals mercury detox of environmental pollution uses glutathione and liver detoxification formula
1314 High St. suite 1
Alameda, CA 94501
---
Call to make an appointment:
ph. (510) 926-1902
Or use our Online Scheduler:
"I couldn't have hoped for more rapid recovery. Alex is holistic, and his treatment works on many levels.
"My pain is reduced to a fraction of what it was, I'm much happier, and I have been unlocking parts of my life I didn't expect: my dreams are more rapidly resolving, the vast reduction of PTSD makes meditation and socializing so much more rewarding, I'm getting my life back."
"I have chronic back pain, and have had this for the past 4 years. Alex Tuggle has been one of the acupuncturists who have been able to achieve some pain relief for me.
"Alex approached my case unlike anyone else I had seen, and he used different acupuncture points. He is someone willing to try new things, take different approaches on the treatment, and uses enough, but not too much force.
"I highly recommend Alex Tuggle for anyone, especially if they have experienced or have pain."
- Sarryh H. from Los Angeles, CA
"Alex is an amazing acupuncturist. His treatments are gentle yet effective. I have seen many different practitioners including acupuncturists, chiropractors, rolfers, and physical therapists.
Alex's treatments consistently gave me lasting relief from chronic pain due to an old car accident. This was unique because often treatments have only a temporary (a few hours) effect and I do not feel that they address the underlying muscular and emotional issues that Alex was able to resolve. I only wish that he still was in Los Angeles so that I could keep seeing him! His treatments truly address mind, body and spirit."
- Ashley B. from Los Angeles, CA
"I strongly recommend the services of Alex Tuggle, nutritionist extraordinaire. He uses Analytical Research Labs for hair analysis and can recommend a very effective (if somewhat plodding) nutritional balancing program.
"He also answers any number of ridiculous questions through both email and phone, and is just a terrific guy all around. Simply getting a hair test and trying to make sense of it yourself is unlikely to get you anywhere, but with some practical guidance, you can really take a step toward feeling better."