Adrenal Fatigue Symptoms and Treatment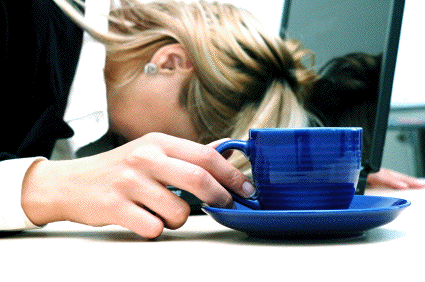 What is Adrenal Fatigue?
Adrenal Fatigue and Adrenal Burnout are medical conditions where the adrenal gland fatigue causes an inability to produce adequate amounts of Cortisol, Cortisone, Aldosterone, DHEA, Epinephrine, Norepinephrine, sex hormones and other hormones necessary to provide the energy needed for enzyme production, neurotransmitter production, fighting off infections, maintaining blood sugar levels, and the creation of energy through our metabolic processes of proper digestion and assimilation of dietary nutrition.
Common adrenal fatigue symptoms :
Chronic fatigue
Depression
Hostility
Anxiety
Weakened immunity
Chronic low-grade infections
Low back pain
Getting sick frequently
Hypoglycemia
Fibromyalgia
Inability to focus or concentrate
Poor memory
Sweet cravings
Thyroid problems
Always feeling cold
Weight gain or loss
Any chronic or autoimmune condition
Causes of Adrenal Fatigue
Adrenal gland fatigue can be due to improper dietary nutrition, a toxic overload such as Heavy metal toxicity, extreme shock and emotional trauma, physical trauma, working too hard without enough rest, over-indulgence in stimulants like coffee, tea, tobacco, and narcotics.
However, the most common cause of Adrenal Fatigue and Adrenal isufficiency is simply: STRESS!
Stress

induces a 'fight or flight' reaction, which requires a lot of energy to be produced by the Adrenals. The Adrenal glands respond to stress by secreting Aldosterone which tells the kidneys to retain more Sodium and Copper which are stimulating and provide a quick energy supply to power the sympathetic nervous system "fight or flight" response. At the same time, Aldosterone tells the kidneys to eliminate large amounts of Zinc and Magnesium which are calming to the nervous system. The body doesn't need anything calming in the nervous system if we need to be alert and ready for action, just as our "fight or flight" defense mechanism was designed: to protect us from danger.
As Zinc and Magnesium levels decline, your ability to digest food, assimilate nutrients, and produce energy from food becomes greatly impaired because Zinc is necessary for the production of all proteins in the body, which includes the enzymes in the stomach, pancreas and intestines which are responsible for the breakdown of food into particles which can then be absorbed through the intestinal lining.
Zinc and Magnesium are the main calming minerals in our body, so if their levels decline, due to constant "fight or flight" stress reactions, our ability to handle stress is greatly impaired.
It's like a Catch-22:
Stress reactions deplete Zinc and Magnesium.
You need Zinc and Magnesium in order remain calm and not get stressed out all the time.
Stress reactions result in a propensity for even more stress.
More and more Copper is retained by the release of Aldosterone. Copper is itself very stimulating and agitating to the nervous system making you over-emotional and over-reactionary causing an inability to relax, excessive worrying and thinking, difficulty sleeping, and being even more stressed out.
Copper suppresses Zinc's function in the body, so what little Zinc there is gets even more neutralized by the excess amounts of Copper being retained by our stress reactions.
Stress keeps compounding on top of stress until you require medications such as anti-anxiety medications, sleep medications, anti-depressants and possibly others which just try to suppress the effects of the excess Copper toxicity and Zinc and Magnesium deficiency.
Zinc and Magnesium are also necessary for many energy producing biochemical pathways in the body. Without these vital nutrients, the Adrenals are called on to work extra hard to produce even more energy, since there is not enough energy being produced by our metabolism of food nutrients. Over time, this can lead to adrenal gland fatigue.
In Traditional Chinese medicine, we term this condition as "Post-natal Qi not nourishing the "Pre-natal Qi" also known as Jing. What this means is that the Qi (meaning energy) from our digestion of food is not sufficient to supplement the Qi that is inherent in our bodies, particularly our Kidney Qi, which is analogous to Adrenal function.
Now you have a biochemical mineral imbalance in the body which keeps you stuck in over-drive, without the calming effects of Zinc and Magnesium to slow you down. This constant sympathetic nervous system "fight or flight" state of being begins to wear down the Adrenal glands. They begin to run out of the nutrients necessary to produce Aldosterone and Cortisol and so these hormones begin to decline, just like the Zinc and Magnesium did before.
The person starts feeling exhausted at the end of his or her busy work day. Sometimes, they are still unable to adequately rest and quiet their mind, due to the lack of Zinc, which responsible for the production of all proteins in the body, which includes the calming neurotransmitters in the brain such as Serotonin and Dopamine. This can result in conditions such as ADD (Attention Deficit Disorder), poor memory, spaciness, irritability, insomnia and depression.
The Adrenal glands desperately need to rest, but they can't. The nervous system simply cannot get out of the over-drive sympathetic nervous system and into the parasympathetic nervous system. The Parasympathetic nervous system is the "Rest and Digest" nervous system. This is the physiological state that we need to embody in order to recover from Adrenal Fatigue.
Signs of Adrenal fatigue
When you feel as though you have been hit by a truck, when it is all you can do to get out of bed in the morning, if you are overwhelmed by all of the tasks that your life demands of you, if you get caught in a spiral of self doubt, anguish, and feelings of being out of control, this could be a sign that you are indeed in adrenal fatigue or even adrenal burnout syndrome.
A lot of people don't even know that they are adrenally fatigued since they keep themselves going with caffeine (coffee, green tea, soda) or other stimulants. These stimulants actually worsen the condition of being adrenally fatigued since they force the adrenal glands to produce more adrenaline than it actually wants to.
You can't get something for nothing.
Caffeine only extracts your reserves of energy from your adrenals at a much quicker pace. It is like when you are low on gas in your car. To conserve fuel, you have to drive slower. But people don't want to drive their bodies at a slower pace, so they drink caffeine giving them the illusion that they have more fuel, when really they are just burning that little bit of fuel at a much faster pace.
Then one day...Bam!! They are flat on their back, incapacitated. The body finally demands that you pay back all of the debt that you have run up on your energetic credit card. You can only go so far into debt, energetically speaking, before your body demands that it is paid in full.
Paying back your energy loans to your adrenal glands can be a slow and agonizing experience. However, there are lifestyle guidelines, exercises, and herbal supplements which can help tremendously.
Ways to Overcome Adrenal Fatigue
1. The first thing that you need to do to get out of Adrenal fatigue (energy debt) is to stop taking out more energy loans!
This means:
Don't go beyond your physical limit.
Take breaks regularly throughout the day rather than crashing when you get home. This means lying flat rather than sitting, which can cause postural dysfunction if done improperly.
Get enough rest.
Don't take on so many tasks.
Reduce the amount of stress in your life.
Improve your ability to deal with stress with things like:
Qigong
Acupuncture
Stress Management exercises
adrenal fatigue
supplements
Many Type "A" personalities are guilty of exceeding their physical energy limits and end up crashing and burning later on in life. High ambitions usually turn into a deep hole of adrenal fatigue and mental depression.
When you are adrenal fatigued, your body desperately needs you to rest and regenerate your reserves. You can't build up reserves of energy if you never rest. It's like trying to save money while spending it recklessly. In one sense, money is energy. It takes energy to make money, so it is extremely important to also be very prudent and conservative with your money as well as your energy expenditures.
The problem is, many adrenally fatigued individuals are dead tired all day, but then are unable to fall asleep at night. This is partly due to the fact that most people who's adrenals are insufficient have been stuck in a 'fight or flight' stress response. This 'fight or flight' response is partly responsible for our adrenals becoming so weak in the first place.
Imagine that you are feeling constantly threatened by an imminent threat, like that of a gazelle being chased by a cheetah. You need that burst of adrenaline provided by your sympathetic nervous system when the 'fight or flight' response is initiated in order to escape the present danger. This is the normal application of the 'fight or flight' response.
However, we humans have a knack of keeping this 'fight or flight' thing going so that after years and years of constant stress and staying busy, our adrenals crash as a result of lack of rest. Restfulness and peaceful mindedness comes from our parasympathetic nervous system. This is the part of our nervous system that allows us to fall asleep and to not feel threatened. This allows us to regenerate our energy reserves for the next time we are required to 'flee or fight' from yet another danger.
So how can we stop this 'Fight or Flight' stress response?
I offer a tried and true method to treating Adrenal Fatigue and Adrenal Burnout syndromes in my Alameda, CA office in the bay area adrenal fatigue. The first thing I would recommend is a Hair Analysis Test
This system of analyzing the specific mineral imbalances in your soft tissues, as represented in your hair, allows us diagnose your metabolic type, your Thyroid activity, the status of your Adrenals, and gives us concrete information to formulate a supplement program that will remedy your body's specific nutritional needs.
Adrenal Fatigue is represented by your Sodium and Potassium levels as well as there ratios to one another. However, your entire Hair Mineral Chart is taken into account because it is the context of every other mineral found in your hair which defines your metabolic type (whether you digest food fast or slow) and the strength of your adrenals.
This supplement program in combination with Chinese Herbs, Acupuncture, and Qigong will enable you recover from Adrenal insufficiency.
If you have Insomnia there are special Chinese herbal formulations which can treat your specific pattern causing your insomnia. There are also very good western supplements which can aid in your ability to fall asleep and stay asleep all night. Since Insomnia is a symptom of Adrenal Fatigue, the regular Hair Analysis program will naturally help you in your ability to sleep at night. However this Supplement Program really works a lot better in combination with Chinese herbs, as I stated before.
To order your Hair Analysis kit, please go to my Contact Page and fill out my Contact information form and I will send you a kit with instructions. I also offer a free 15 minute consultation to help you decide whether the Hair Analysis Supplement program is right for you.
You can also click on this Paypal link to automatically pay with your credit card, and I will send you the hair analysis kit to the mailing address that you provide in the transaction form. I will also email you instructions on how to use the hair analysis kit to take your hair sample and prepare it for the laboratory.
Hair Analysis test and Consultation:
Dollar for dollar, it is the strongest and most cost effective program out there. I will also prescribe Chinese Herbs which I can send you in the mail along with the supplements, which will quicken the results and also balance your Internal organs and Vital Substances as diagnosed by TCM (Traditional Chinese Medicine).
Click Here To Bookmark This Page

Golden Wellness Center - 1314 High St. suite 1 Alameda, CA 94501 (510) 926-1902 - info@goldenwellnesscenter.com