Alameda Herbalist
Herbs for Pain, Insomnia, Fatigue....
and many other illnesses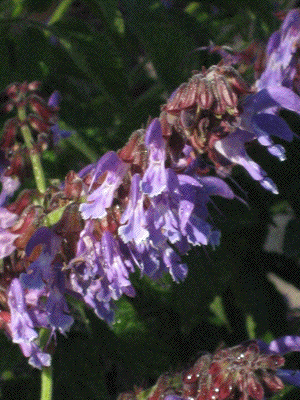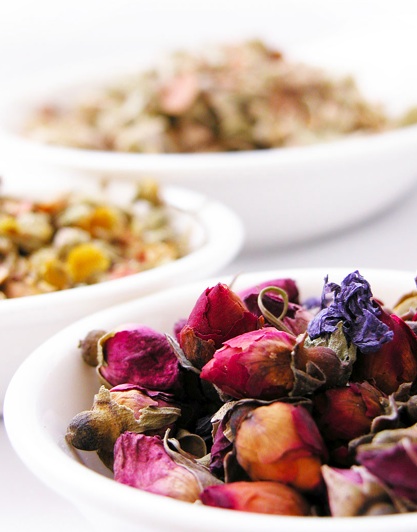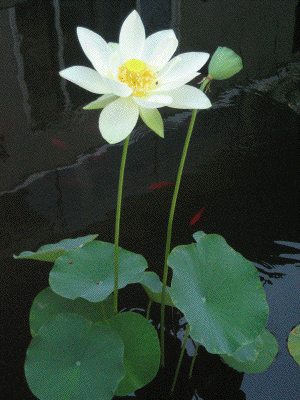 Alameda herbalist and acupuncturist Alex Tuggle runs a full Chinese herbal pharmacy. We carry the highest quality herbs for maximum safety and effectiveness. Chinese herbs have been used for thousands of years to cure all sorts of diseases and ailments. The Chinese herbs I use in my Alameda Chinese herb clinic have been lab tested for pesticides and heavy metals and I also use Organic Chinese herbs whenever possible.
My Alameda Chinese herb pharmacy carries a wide variety of high quality, lab-tested Chinese herbal formula preparations.
Chinese herbal formulas can be taken in various forms, such as:
Pill
Powder which you dissolve in hot water
Tincture
Raw herbs
Raw herbs are by far the strongest and most powerful way to get relief however, it is the least convenient. Raw herbs have to be boiled in water from 30 minutes to up to 2 hours depending on the formula. One bag of raw herbs should last 1-2 days if you drink at least 3 cups per day. Some patients are less likely to comply with with cooking and drinking the desired amount of the formula to get the optimal result. Therefore I have more convenient forms of herbs.
Powders are not as effective as the raw herbs, however they are much more convenient and easy to take. Just adding about 1 tsp. of the powder formula to a cup of hot water makes it very convenient. Plus, it is stronger than the pill form because it is easier for the powdered herbs to be absorbed in the gut than the pill form herbs.
Pill form herbal formulas are very convenient. Just swallow with water. This form is really great for chronic conditions or when you just don't have any time for the two above routes of consumption. Pill form herbal formulas take a little longer to get the same results as the raw or powder form, however I prescribe the very strongest pill preparations on the market to my patients, so you may not even notice the difference.
The longer you have a dis-ease or condition, the longer it will take to return you to balance. Chronic conditions usually contain an element of decreased energy with lowered immunity. These patients are generally diagnosed as having Qi, Blood, Yin, or Yang deficiency which equates to various stages of thyroid dysfunction and adrenal fatigue or burnout.
I recommend that people who are low in energy or have chronic conditions that haven't responded well to other types of treatment get a Hair Analysis Test to check for mineral imbalances that may be weakening your immune system and contributing to your present condition. The accompanying nutritional supplement program that goes along with the Hair analysis test is extremely effective at helping people recover from Adrenal burnout and Heavy metal toxicity, in combination with the Chinese herbal formulas.
Pills work great for this type of chronic condition because you need regular and consistent intake of Chinese herbs and nutritional supplements to recover from such conditions.
I mainly prescribe Chinese herbs in whole raw form in a bag, which must get cooked as a tea to drink. I also sell Chinese herbal formulas in pill or capsule form which I source from high quality manufacturers as well as powders and tinctures which I either make myself or source from very high quality manufacturers.
Chinese herbal formulas are extremely effective in boosting energy and treating a wide variety of ailments including:
insomnia
treating pain
alleviating digestive conditions
calming anxiety and panic disorders
helping to foster fertility and maintaining youth
increasing resistance to stress and infections
increasing mental clarity and wisdom
Strengthening bones, tendons, and ligaments
Detoxifying the Liver, blood and colon
treating cold and flu viral infections
improving thyroid and adrenal function
Chinese herbs for Liver disorders
Liver dysfunction is a huge factor to many chronic illnesses and pain conditions. Liver Qi Stagnation is said to be the cause of 80% of all diseases. If the Liver is blocked, than the rest of the body will also become blocked and stagnant. This can cause chronic muscle tension, headaches, muscle spasms, poor digestion, abdominal cramping, menstrual cramps, irritability, mental agitation, sexual dysfunction, and is a precursor for many more serious diseases and illnesses. All pain has an element of Qi stagnation.
All Qi stagnation disrupts the Liver, causing Liver Qi Stagnation. When the Liver is affected, the mind becomes stressed out and tense and then the whole body tenses up which in turn can cause even more pain and other disorders. The ligaments are governed by the Liver in TCM (Traditional Chinese Medicine) theory, so this is why stress causes our muscles and ligaments to become tight and unflexible. Stretching, Yoga, and Qi Gong exercises are some of the best things a person can do to soothe the Liver and release stress which will help in the recovery of the many conditions and illnesses that may be due to Liver Qi stagnation.
Chinese Herbs for the Common Cold
Chinese herbal formulas are very effective for treating cold, flu, fever, and other infectious diseases. The Shang Han Lun is a classic Chinese Medical text which is one of the foundations for all Chinese herbal medicine. It translates to "Treatise on Cold Invasion". In essence this book is all about the treatment of externally contracted illness through proper diagnosis with Chinese herbal formulas to match each of the numerous types of cold and flu.
Centuries later, the "Wen Bing" school of Warm Diseases wrote another classic on Chinese Herbal medicine regarding the treatment of Fevers and other "hot" types of infectious conditions such as Malaria and Typhoid fever which was more common in Southern China where it is much hotter.
Much of the Chinese herbal medicine that I was trained in during my tenure at Yo San University of Acupuncture and Traditional Chinese Medicine was focused specifically on treating various types of infectious diseases.
Yin Qiao
Cold & Flu remedy
"Yin Qiao Jin" by Health Concerns is the strongest Yin Qiao formulation that I have ever used or prescribed. It contains Isatis root (Ban Lan Gen) and Isatis leaf (Da Qing Ye) which really enhances the effectiveness of this very commonly used Chinese herbal cold and flu remedy. The types that you can get from Chinatown or health food stores is just inferior in effectiveness in my experience.
Yin Qiao is quite possible the most commonly used Chinese herbal formula because it is so good at stopping and relieving viral and bacterial infections with symptoms such as:
Sore throat
itchy throat
Laryngitis
Yellow sinus congestion
Ear infection
Stye or eye infection
Fever with or without chills
Skin rash
Shingles
Cold sore
Herpes outbreak
Insect bites
Tick bites

Yin Qiao is very safe to use with the only possible side effect being loose stools which will go away when you discontinue its use.

Ingredients:

Ban Lan Gen(Isatis Root), Bo He (Mint), Da Qing Ye (Isatis Leaf), Dan Dou Chi (fermented Soybean), Dan Zhu Ye (Lophatherum), Gan Cao (Licorice), Jie Geng (Platycodon), Jin Yin Hua (Lonicera Flower), Jing Jie (Schizonepeta), Lian Qiao (Forsythia), Lu Gen (Phragmites), Niu Bang Zi (Burdock seed)

Dosage: 3-5 pills, every 2-3 hours.
Herbal Consultations
To schedule a diagnostic evaluation and Herbal consultation with an herbal prescription, please go to my Contact page and type in the 'Leave a message' box that you would like to schedule a phone consultation and herbal prescription. Phone consultations cost $90.00 and the herbal prescriptions or supplements range from $40.00 to $100.00 (plus shipping) for a months supply of herbs, depending on the size of your order.
You may also download my Health History form , print it and fill this out and send them to me in the mail to my Berkeley address:
Golden Wellness Center
attn: Alex Tuggle L.Ac.
1314 High St. suite #1
Alameda, CA 94501
along with a check for $90.00 made out to Alex Tuggle L.Ac. and I will contact you to confirm a time for a phone consultation where I will consult you on herbs, supplements, diet, and lifestyle.
You may also call me at (510) 926-1902 to set up an appointment at my Alameda or San Francisco office.
Are Chinese Herbs dangerous?
Chinese herbs are more like super foods or nutritional supplements rather than dangerous prescription drugs since they have very few side effects and are very safe to use. Chinese herbs may have very minor side effects such as gas, bloating, loose stools or headaches but these can be avoided if you take your formula with your meals and follow the cooking instructions I give you. If you still are getting these minor side effects it's very easy for me to change and modify your formula to prevent any recurrence of the side effects.
Chinese herbs are not addictive like many Western drugs. While it is very common for people to become dependent on prescription pain-killers, you will have no problem coming off of Chinese herbs when you have recovered without having any kind of withdrawals. This makes Chinese herbs and supplements a great alternative or complement to Western drugs and pain medications.
Various forms of Herbal Prescriptions
How do Chinese Herbs work?
Chinese herbs are taken in combination with each other from anywhere between 2 and 20 herbs most of the time. Different herbs have different functions so having several different herbs together in a "Formula" allows a single tea or pill treat many different aspects of your condition at once.
In the treatment of pain, herbs are selected which promote circulation and break up blockages in the tissues. This causes wounds and traumas to heal faster as well as helps to reduce pain. Certain herbs have specific analgesic properties while others just resolve the underlying cause of the pain.
A thorough evaluation including questioning, tongue and pulse diagnosis, and palpation can allow a qualified herbalist or acupuncturist to accurately diagnose your pattern before a truly effective Chinese herbal formula can be administered. I do not recommend trying to self medicate without proper training in Chinese herbal medicine.
Many of the herbs that we use to treat back pain are very nourishing like food tonics. I am sure you have heard of Ginseng and perhaps you have seen Goji berries for sale. These are actually ancient Chinese tonic herbs that are used to nourish the 'Jing'.
Chinese Herbs are some of the strongest substances known to man, to replenish the adrenals and the Jing, helping you recover from adrenal fatigue which commonly accompanies severe chronic conditions such as back pain, chronic fatigue, depression or even chronic knee and ankle pain.
However, if you have a Damp obstruction type of pain condition, Goji berries and other Jing tonics can actually worsen the pain and the underlying cause of your condition. Chinese herbal medicine works to seek a balance between hot and cold, moist and dry, dispersing and consolidating. Too much of any one property or function will cause an imbalance and lead to some sort of health dysfunction.
Click Here To Bookmark This Page

Golden Wellness Center
1314 High St. suite #1 Alameda, CA 94501 - 330 Townsend St. suite #232, San Francisco, CA 94107